I am in the process of turning my daughter's room into my daughters' room. The crib that Estelle has as a baby was beautiful, but huge. Now that we are cramming two kids into the tiny room it has to go. I have landed on replacing it with a Jenny Lind crib to match the cradle and changing table I currently have in my master, where baby is currently bunking. While trying track one down I was stunned by this style of crib's versatility and popularity. I was also surprised to learn that it is not a brand of crib but a style named after a an opera singer from the 1850′s.
Here is a little round up of some colorful Jenny Lind cribs: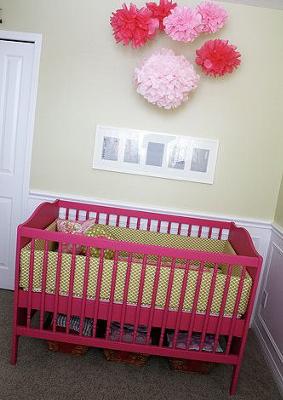 Or there is the plain white option:
So what do you guys think? Painted or plain?
6 Responses to 'Jenny Lind Cribs'
Leave a Reply