Archive for the 'beauty' tag
Mike is traveling this week. And potentially a good majority of weeks coming up this spring. At least, I am bracing myself for that reality. It's not that I am a mess when he is gone; it's just that I'm a miserable mess when he is gone. Each time he travels with work, I gear myself up to be more self-sufficient than the last time… I will work on projects, I will organize my closet, and junk drawers, and possibly my garage. But instead, once Lyla is in bed, I mope. I feel sorry for myself. I mumble and grumble and even pick fights with him when he calls at night. I know. It's pathetic. You don't have to tell me. But honestly, I am better person when he is around. He's my Renee Zellweger to his Tom Cruise's Jerry Maguire… you know, he completes me.
Side note: Can you believe that those two were in that movie, and we loved it? I'm not fans of either of them anymore. In fact, I like to think of Tom Cruise only stuck in Top Gun days. Anything beyond that, and I am consciously oblivious.
Anyway, this week I am purposely pulling myself out of that self-contained funk. I am resolved to becoming that person who I aspire to be. I have planned lots of fun things for Lyla and me to do during the day. I am being productive at night – finishing paperwork, reading my book club book, painting my nails, listening to music, watching movies that Mike probably doesn't want to see. I haven't organized any closets or cupboards, but there's always tonight and tomorrow night. And the countless other weeks he will be traveling soon. But I kind of want you all to keep me accountable. Make sure I'm not sitting in front of my TV with pizza and ice cream stains on my pj's while being verbally absuive to the American Idol judges when they fail to give a much needed constructive comment rather than "…there are no words…" because there are, always words. Oh no, I'm getting wound up just thinking about it.
Oh wait… what does this have to do with HLB? Nothing… really. Sorry. But you should see what is filling my nights, because it is keeping me hanging on…
My choice nail color right now is OPI California Raspberry. The raspberry in this red tone really works for someone with my pale complexion.
Listening to this. Adele's voice completely refreshes my soul. Favorite tracks: Rolling in the Deep, Someone Like You, and her cover of the Cure's Lovesong.
Watched this. The Romantics. Beautifully shot. Excellent cast. But unless you love the book, the movie will probably leave you unintrigued. I haven't read the book, but without strong character development, I felt unconnected to them and their trials, thus leaving their actions seemingly indulgent. Much like a few contestants on American Idol… oh, there I go again. Best to end here.
xoxo,
Are you ready?!? This month's giveaway winner is……..
Julie Ford!
Congratulations, woman! This little box of goodies:
is on its' way to your home!
Check back every month for a new giveaway!
Can you believe it is March? Yes, it is the wonderful month that hosts the day celebrating bafflingly misguided patriotism to Ireland. Yes, I am speaking of St. Patrick's Day. A long, long time ago I went to Ireland with my Mom and grandparents. It was one of the most treasured experiences of my life. I will always keep those memories in my heart. During the trip my mom and I took a train down to Dublin and stayed a couple of days. It was there I fell in love with two things: Guinness and a little shop called LUSH.
For those of of you who are tragically not familiar with LUSH, let me rectify this misfortune. For those of you who are familiar with it, let's just review its' fabulousness. LUSH is a company from the UK that crafts hand made cosmetic products. The company operates, produces and markets under a very socially conscience ethos.  They are conscientious of the origins of all of their ingredients, making sure their packaging is ecologically responsible and they are always giving back to various smaller charities. With all that they have created a myriad of unequaled products.
Now that we are all properly in love with LUSH, it is give away time! This month's giveaway is the Hello Gorgeous gift set from LUSH!


Do you want a little run down of what all is in this amazing kit? I knew you would!
First up the namesake, a sample size of Gorgeous Moisturizer. Made from cold pressed oils and fresh fruit juices this moisturizer will likely change your life.  Well, maybe not. But you're going to love it. A lot.
Next up, the Sakura Bath Bomb full of mimosa and jasmine fizzy goodness.

The MMM, Melting Marshmallow Moment Bath Melt.

A sample size of Helping Hands, a heavy hitting hand cream. Made with marigold, lavender, shea butter and almond oil.

And last up is Rub Rub Rub Shower Gel. This is a sea salt shower scrub that has the same scent as the Sakura Bath Bomb

Alright, are you ready to enter? Here is what you do:
1. Leave a comment on this post
AND you can get an few extra point by doing the following:
2. Sharing the details of this on Facebook
3. Tweet about it on Twitter
Look at that, we really want you to win! If you do any of the extra credit, tell us about it in the comments so you get proper credit.
You have until next Tuesday night (March 8th) to enter and next Wednesday we will reveal the lucky winner!
Good Luck!
One of my favorite little gifts from my fabulous sister-in-law, Alex, was a little trio of lip glosses from the brand Korres. Being a lip product addict, I am always super excited to try something new.
I've tried their Cherry Full Color Gloss in the past and liked it so I had high expectations for these glazes. And they definitely lived up to my standards! Incredibly moisturizing in a soft way, not sticky or gunky in the slightest, and they deposited deep vibrant color which can be hard to find in a gloss. As always, I love that they are a natural product, free of all the parabens and icky chemicals that inhabit too many beauty buys. My favorite shade is Pomegranate- it's the perfect bright coral hue, a nice blend between pink and red, and very flattering on my fair skin. You can purchase the trio at Sephora or pick out the color just right for you individually.
I'm hoping after this post my dear husband will be making a list and checking it twice. Ha ha! So much for subtle hints, right? Anyway, here is a smorgasbord of items that I would delight in discovering in my stocking!
Twirl by kate spade perfume rollerball
Pride and Prejudice Ornament by Brookish
Emily Bracelet by Tamar
Slurtles (choco-beer-pretzel caramels!) from Liddabit
So, as the only one on the HLB team who has a cat, I thought I should step up and give all those kitty lovers a voice.
Here's my cuddly 12 year old little Emmie.  I just love that pink little nose!
Without further ado, here are some super cute accessories for your purry housemate.
77LIONHEART77 || bell charm cat collar || $10.99
(This collar is great because the handy little bell would alert Jina and Nicky that a cat is coming. That way, everyone is happy.  Just like that cat.)
Modern Cat || Felt Roller Cat Toys – 3 pack || $5.00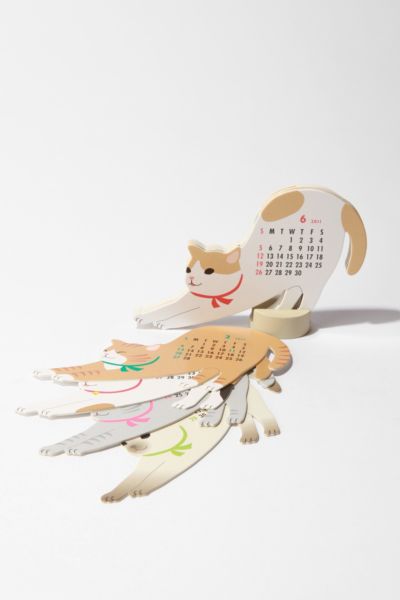 Urban Outfitters || Die Cut Animal Calendars || $12.00
(I think I found my HLB Christmas present! Shh!  Don't tell them!)
Merlin's Bark Products || Elevated 3Bowl Cat Feeder || $30.00
(I like this cat feeder because it insinuates that you have more than one cat… the stuff of Jina and Nicky's nightmares.)
Uncommon Goods || Inconvenient Kitty Tumblers || $35.00
(Whatever you do, don't show them these glasses.  It will just give them one more kitty "I-told-you-so".)
Urban Outfitters || Paul & Joe Cat Lipstick || $25.00
(I have to admit.  This one's just weird.  Why, Paul & Joe?  Why?)
I have a few beauty products that I swear by loyally and a few that I consistently change up on the never ending quest for the perfect formulation. One of those revolving door products is mascara. I can never find my favorite. I recently grabbed Maybelline's Lash Stiletto in black at Target to finally try after hearing lots of positive feedback. I have to say that overall I am very happy with it and will stick with it for awhile until I get the urge to give another a chance. The good: it's super cheap, has a narrow wand (which I find easier to use), goes on smoothly, has decent separation and lengthening power, no flakes and gives a nice curl to my lashes. The bad: not much. I didn't find it particularly volumizing but it wasn't that big of a deal to me. One other thing I love about it is that I have been using it for a couple weeks now and so far the wand is staying clump free! That is a huge bonus in my book. So if you're in the market for a new mascara, I recommend to give this one a go. And if you have found the perfect mascara already then let me know about it!

Have you ever heard of "sand bees"? I don't know if they are a real thing or just something that my friend's husband made up to mess with me. This past weekend we were in San Diego for the Labor Day holiday, and while walking on the beach one morning, I was stung by a bee for.the.first.time.in.my.life! It just crawled out of the sand and bit the side of my foot.
I was really hoping to go my whole life without getting stung by a bee. I felt like that wasn't too much to hope for. I mean, I am a good person. I pick up pennies. I always wash my hands after going to the bathroom. I honor my father and mother.
I was perfectly prepared to not get stung by a crazy bee who has decided to live in the sand. I mean everyone and everything, except for this random bee, wants to fly – Superman, my husband, those birds from the Alfred Hitchcock movie. Well, they kind of want to peck through doors, but you know what I am saying.
Anyway, this crazy bee decided to ruin my bee-sting-free-streak and commit suicide at the same moment. Alfred Hitchcock should do a movie about sand bees next. It would freak me out just as much.
The bright side in this story… my incredibly sweet and super hero of a husband pulled the stinger out of my foot, and consequently won my vote for next thing worthy of flight. In honor of such an experience, I found this beauties.
(Image credits: 1. Sunshine Hair Clip; 2. Shea Butter Ginger Moisturizer; 3. Snap Purse Honeycomb; 4. You Are My Sunshine Print)
Today is the day and we have a winner of the Philosophy Rainbows Set!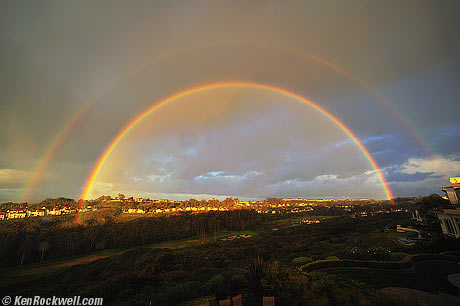 C
o
n
g
r
a
t
s
D
e
i
n
e
!
You're going to smell very rainbow-y very soon.
I've already shared that peonies are my absolute favorite flower. I still hold dear this silly notion that I could one day grow beautiful giant peony bushes in my backyard. Nevermind the fact that I live in Phoenix. Or that I sort of have a black thumb. It could still happen! Since my dreams of peony gardening are unlikely to become my reality, I am always on the lookout for ways to include my beloved flower in my life. I stumbled upon both this darling necklace
and this sweet handprinted pouch
on a recent etsy search. I can't decide which one I like more. Both are display worthy and both could easily become treasured standards in my household. The necklace because it could make so many outfits pop with its statement making beauty. And the dainty pouch because I would agonize over what would be worthy enough to keep in it, only to finally decide that it has to be something I keep with me in my baby bag, just so I have the pleasure of seeing it everyday. Here's to keeping my fingers crossed that my thoughtful husband is glancing at this post today! (I'm so subtle, aren't I?)